THE TALK
THE SPEAKER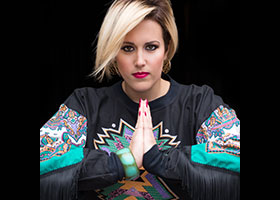 As an Occupational Therapist and professional dancer, Melissa Emblin has been using her skillset as well as her passion for dance to help share the message that everyone can dance.  Together with her husband, Luca "Lazylegz" Patuelli and friend, Marie-Elaine Patenaude, Melissa founded Projet RAD, an inclusive urban dance program, with the aim of increasing universal accessibility, shattering stereotypes, and granting people with special needs equal opportunity.
For many years now, she has played a major role in encouraging people of all ages all abilities to get out in the community, develop a passion, increase their self-esteem and push their limits. She believes that being different is strength, that doing things your own way is power, and that when there is a will there is a way; it's all about adaptation.
When she is not busy administering, coordinating and teaching the several RAD dance classes being offered, you can find her in the studio training, sharing and perfecting her own dance style.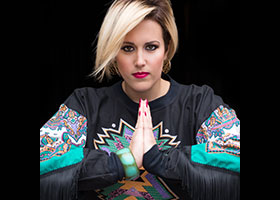 En tant qu'ergothérapeute et danseuse professionnelle, Melissa Emblin a utilisé ses compétences ainsi que sa passion pour la danse afin de partager le message que tout le monde peut danser.
Ensemble avec son mari, Luca «Lazylegz» Patuelli et amie, Marie- Élaine Patenaude, Melissa a fondée Projet RAD, un programme de danse urbaine inclusive, dans le but d'améliorer l'accessibilité universelle, briser les stéréotypes et donner l'opportunité égale aux personnes ayant des besoins particuliers.
Depuis plusieurs années, elle encourage les gens de tous âges toutes habiletés à sortir dans la communauté, développer une passion, augmenter leur estime de soi et surpasser leurs limites.
Pour elle, la différence est une force et faire les choses de sa propre façon est un pouvoir.  De plus, elle croit que lorsqu'il y a la volonté, il y a un chemin; il s'agit de l'adaptation.
Quand elle n'est pas occupée avec l'administration, la coordination et l'enseignement des différentes classes de danse RAD offerts, vous pouvez la trouver dans un studio en train de partager et perfectionner son propre style de danse.