THE TALK
THE SPEAKER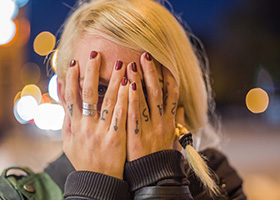 Megan Ann Ward is a poet based in Montreal. She won the title of 2012 Montreal Slam Champion, 2011 Victoria Slam Champion, 2010 Vic Slam Team member, competed at the 2011 Canadian Individual Slam Championships, took part in the 2011 Victoria Spoken Word Festival as well as multiple Canadian Festival Of Spoken Word festivals and has performed naked on multiple occasions and may be touring in a town near you soon.
Megan has been writing poetry and prose since her grandma gave her a pink journal when she was 8 years old, and started performing about 5 years ago. She writes from a place of passion and of raw and heartfelt honesty. She tells the story of her battles with addiction, of hospitals and the streets, of losing and finding faith, love and heartbreak and sometimes even writes about sex.
Her comfort food is baked lasagne, and she would love to hear your stories over coffee after the show.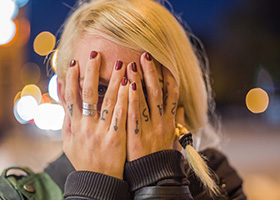 Magan Ann Ward est une poète, basée à Montréal. Elle a remporté les titres de championne du Slam de Montréal en 2012, de championne du Victoria Slam en 2011, des membres du Vic Slan en 2010, elle a participé aux championnats canadiens de slam individuels de 2011, au Victoria Word Festival, ainsi qu'à de multiples festivals canadiens Spoken Word et s'est produite à nu à de multiples occasions. Elle sera peut-être en tournée dans une ville près de chez vous prochainement.
Megan écrit de la prose et de la poésie depuis que sa grand-mère lui a offert son journal rose, à ses 8 ans et a commencé à se produire il y a 5 ans. Elle écrit avec passion, avec honnêteté brute et sincère. Elle raconte l'histoire de ses combats contre la toxicomanie, contre les hôpitaux, la rue, comment elle a perdu et retrouvé la foi, l'amour, les chagrins et parfois elle écrit même au sujet du sexe.
Son plat réconfortant est la lasagne et elle adorerait entendre vos histoires autour d'un café après la conférence.