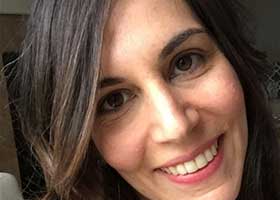 Marianne Chivi is a licensed counselor and psychotherapist working in private practice at Westmount Psychological Services where she provides psychotherapy to her clients. Marianne also works as a therapist at McGill University's Counselling Service where she provides counseling to students in distress within a variety of supports, including individual therapy, group therapy, psychoeducational workshops, and coaching.
Marianne views her role as a therapist as a privilege to be able to witness people in their most authentic and vulnerable moments while helping to guide her clients through their process of self-discovery, healing, and self- actualization.
Marianne tries to maintain her practice of yoga and mindfulness meditation, loves to take walks in nature with her partner, and feels the most in her element when on the beach. Remaining deeply connected to family and friends is very important for her; she especially enjoys Skype sessions with her two little nieces and nurturing her relationship with her partner in life, her loving husband.