THE TALK
THE SPEAKER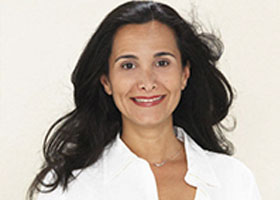 Noted broadcaster, author, therapist and speaker, Dr. Laurie Betito has been serving listeners with relationship and life advice for over two decades.
She is the host of a nightly radio show called Passion, covering all topics related to love, sex and relationships, the President of the Sexual Health Network of Quebec and also the author of The Sex Bible for People Over 50.
A clinical psychologist with a specialty in sexuality in private practice, her work is rooted in helping people live life with passion, while infusing love and positivity in all relationships.
For more information about Dr. Betito visit www.drlaurie.com or listen to her weeknights from 10-11pm on CJAD800.
Animatrice de radio notée, auteure, thérapeute et oratrice, Dre Laurie Betito a été au service de ses auditeurs pendant presque trois décennies, offrant des conseils de la vie et des relations interpersonnelles.
Elle est l'animatrice de Passion, une émission de radio sur CJAD800 AM couvrant tous les sujets liés à l'amour, la sexualité et les relations intimes et
interpersonnelles. Elle est aussi la Présidente du Réseau de la Santé Sexuelle du Québec et l'auteure de The Sex Bible for People Over 50.
Psychologue clinicienne, avec une spécialité dans la sexualité en pratique privée, son travail s'enracine en aidant les gens à vivre leur vie avec passion, tout en insufflant de l'amour et la positivité dans toutes leurs relations.
Pour plus d'informations sur Dre Betito, visiter www.drlaurie.com ou écouter son émission du lundi au vendredi de 22h à 23h sur CJAD800.