THE TALK
THE SPEAKER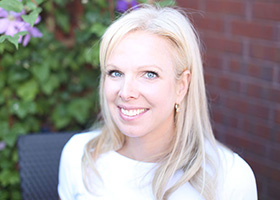 Janie Duquette was a lawyer at Fasken Martineau when Donald K Donald offered her the opportunity to become president of of his group of labels and production companies. For 15 years, she worked as an entrepreneur, show producer and record executive as well as manager of renowned artists such as Corneille, La Chicane, Boom Desjardins, Dany Bedar, Jonas and Nolwenn Leroy. In april of 2006, she bought from Donald the company she was running and continues to do so to this day.
Her experience both as lawyer and an executive (she was named president at age 28) lead her to give a new direction to her career and, in 2014, she began promoting female leadership. In January 2014, she created Alma Ma Terre, a company whose mission is, firstly, to provide tools to develop and perfect feminine leadership, through training, conferences and events, and on the other hand, to promote women who have extraordinary stories, projects, ideas and vision.
In April 2014, she published "The 7 Secrets to female leadership: Leading with your head and with your heart" a practical guide for women of influence who wish to exercise a leadership that promotes personal balance and uses feminine qualities such as intuition, empathy, generosity …
On March 8, 2015 will be the first gathering produced by Alma Ma Terre called Femmes Ensemble.  A celebration of the feminine in words and music. A show featuring more than 20 personalities.
For Janie Duquette, it is important to highlight the contribution of women as radiating influence, they contribute not only to better themselves, but also to those around them.
Janie chooses to distribute a share of the profits of Alma Ma Terre to charities since it is important for her to add a charitable component to its mission.  She is also involved in her community. She is a member of the Board of Femmessor Montreal and the Canadian Association for Multiple Sclerosis division of Montérégie.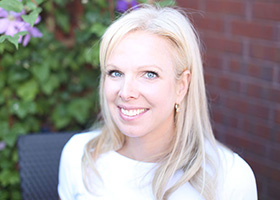 Janie Duquette, dirigeante d'entreprise, auteure et conférencière, est avocate dans un grand cabinet de Montréal lorsque Donald K. Donald lui offre l'opportunité de diriger ses entreprises de production de disques et de spectacles. Pendant 15 ans, elle exercera le métier d'entrepreneure dans le milieu de la production en gérant la carrière d'artistes de renom (Corneille, La Chicane, Boom Desjardins, Dany Bédar, Jonas, Nolwenn Leroy). En avril 2006, elle fait l'acquisition de la firme qu'elle continue à diriger depuis.
Forte de son expérience du pouvoir en tant qu'avocate puis gestionnaire (nommée patronne à 28 ans), elle décide en 2014 de donner une nouvelle impulsion à sa carrière et se lance dans la promotion du leadership au féminin. En janvier 2014, elle crée Alma ma terre, une entreprise dont la mission consiste, d'une part, à offrir des outils pour développer et perfectionner le leadership au féminin, par l'entremise de formations, de conférences et d'événements, et, d'autre part, à faire connaître des femmes qui réalisent des projets ou des actions extraordinaires.
En avril 2014, elle publie « Les 7 clés du leadership féminin; Diriger avec la tête et le coeur », guide pratique pour les femmes prêtes à assumer un leadership qui prône l'équilibre personnel et use de qualités féminines telles que l'intuition, l'empathie, la générosité…
Le 8 mars 2015 aura lieu le premier rassemblement produit par Alma ma terre soit le spectacle Femmes ensemble, une grande célébration du féminin en paroles et en musique. Un spectacle mettant en vedette plus de 20 personnalités qui ensemble, vont souligner la journée de la femme sur un air festif et porteur d'espoir.
Pour Janie Duquette, il est important de souligner l'apport des femmes d'influence car en rayonnant, elles contribuent non seulement à améliorer leur sort, mais aussi celui de ceux et celles qui les entourent.
Femme de tête mais aussi de cœur, Janie Duquette a choisi de distribuer une part des profits d'Alma ma terre à des organismes de charité puisqu'il est important pour elle d'ajouter un volet caritatif à sa mission.
Janie s'implique aussi dans sa communauté. Elle est membre du Conseil d'administration de Femmessor–Montréal et de l'Association Canadienne pour la Sclérose en plaque division Montérégie.