THE TALK
THE SPEAKER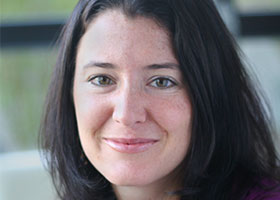 Dr. Courtney Jackson is a naturopathic doctor who passionately promotes the healing power of whole foods to her patients and the public.
She co-founded the Food as Medicine Institute at the National University of Natural Medicine in Portland, Oregon where she teaches a 12-week community-based hands-on cooking and nutrition program called Food as Medicine Everyday.
Dr. Jackson earned her Bachelor of Science in Resource Ecology Management from the University of Michigan. Her interest in medicine stemmed from growing up in a conventional medical family in the Midwest.
Her ND degree beautifully rounds out the medical family tree and adds a dynamic flavor to family conversations.
Dr. Jackson maintains a private practice at Grain Integrative Health in southeast Portland where she offers comprehensive, patient-centered evaluations focusing on hormone, digestive, and cardiovascular health. She co-authored the book Food as Medicine Everyday- Reclaim Your Health with Whole Foods along with Dr. Julie Briley, which is a highly accessible, thoroughly researched medical nutrition resource.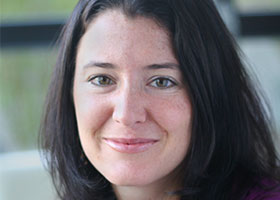 Courtney Jackson est une naturopathe qui promeut avec passion le pouvoir de guérison des aliments entiers, auprès de ses patients et du grand public.
Elle a co-fondé l'institut Food as Medicine à l'Université nationale de médecine naturelle à Portland (Oregon), où elle a enseigné un programme communautaire de 12 semaines sur la cuisine et l'alimentation, appelé Food as Medicine Everyday.
Dr Jackson a obtenu son baccalauréat en sciences de la gestion des ressources écologiques de l'Université du Michigan. Son intérêt pour la médecine découle de son enfance dans une famille dans le domaine médicale, dans le Midwest.
Son doctorat en naturopathie complète parfaitement l'arbre généalogique médical et ajoute une atmosphère dynamique aux conversations familiales
Dr Jackson travaille également en pratique privée au Grain Integrative Health du Sud-est de Portland, où propose des évaluations complètes, axées sur les patients, mettant l'accent sur la santé hormonale, digestive et cardiovasculaire.
Avec le Dr Julie Briley, elle a co-écrit le livre Food as Medicine Everyday- Reclaim Your Health with Whole Foods, une recherche approfondie très accessible sur la nutrition médicale.