THE TALK
THE SPEAKER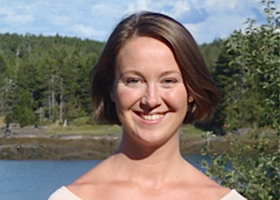 Charity Bryant is a trained Mindfulness-Based Stress Reduction (MBSR) Teacher by The Center for Mindfulness in Medicine, Health Care and Society, UMASS Medical School. She has trained with Mindful Schools Org., is a certified yoga instructor, former school teacher and has had a personal daily mindfulness meditation and yoga practice since 2005.
Charity has taught mindfulness seminars, workshops and courses at McGill University Distinguished Educator Seminar Series, McGill Counselling Department and is the Keynote Speaker for the McGill Faculty of Education graduating class of 2015.
Her mindfulness education company, Rest in Breath, has served such corporations as Scotiabank, Capital One, Lantic Sugar, Imperial Tobacco and several Montreal schools to parents, teachers and students of all ages. Contact Charity at  www.restinbreath.com.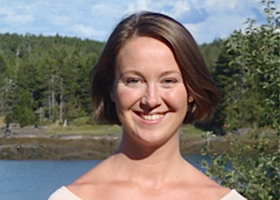 Charity Bryant est une enseignante de la formation sur la réduction du stress basée sur la pleine conscience (MBSR) pour le Centre sur la pleine conscience en médecine de l'École de médecine de l'Université du Massachusetts.
Elle s'est formée avec les organisations Mindful Schools, elle est instructrice certifiée de yoga, ancienne enseignante de l'école et pratique la méditation quotidienne de la pleine conscience personnelle ainsi que le yoga depuis 2005. Charity a conduit des séminaires sur la pleine conscience, des ateliers et des cours pour le département de couselling de l'Université McGill et est la conférencière d'honneur pour la classe des finissants de 2015 de la Faculté de l'éducation.
Son entreprise sur l'apprentissage de la pleine conscience, Rest in Breath, a été bénéfique pour des sociétés comme la Banque Scotia , Capital One , Sucre Lantic , Imperial Tobacco et plusieurs écoles de Montréal pour les parents , les enseignants et les étudiants de tous les âges.
Contactez Charity à www.restinbreath.com