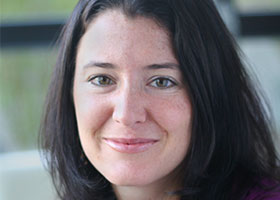 Dr. Courtney Jackson is a naturopathic doctor who passionately promotes the healing power of whole foods to her patients and the public.
She co-founded the Food as Medicine Institute at the National University of Natural Medicine in Portland, Oregon where she teaches a 12-week community-based hands-on cooking and nutrition program called Food as Medicine Everyday.
Dr. Jackson earned her Bachelor of Science in Resource Ecology Management from the University of Michigan. Her interest in medicine stemmed from growing up in a conventional medical family in the Midwest.
Her ND degree beautifully rounds out the medical family tree and adds a dynamic flavor to family conversations.
Dr. Jackson maintains a private practice at Grain Integrative Health in southeast Portland where she offers comprehensive, patient-centered evaluations focusing on hormone, digestive, and cardiovascular health. She co-authored the book Food as Medicine Everyday- Reclaim Your Health with Whole Foods along with Dr. Julie Briley, which is a highly accessible, thoroughly researched medical nutrition resource.