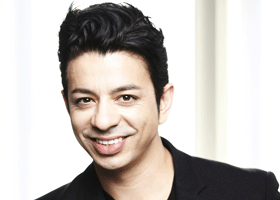 Uriel Arreguin is a creator, as comfortable on stage as he is in the wings. Uriel is recognized as a multitalented artistic director, stage director, designer, artistic coach, choreographer and professional dancer.
Grounded in over 20 years of experience in television, film, advertising, musical comedy and theatre, Uriel lends his own unique personality to all of his creations. He has also made a name for himself through talented contributions to numerous galas, festivals and major cultural events.
Passionate about artistic expression in all its forms, Uriel adds a contemporary esthetic touch to movement.