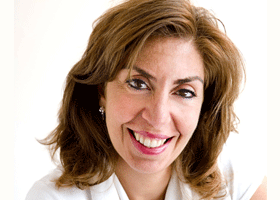 We do not choose chaos, but we can choose our post chaos. We try so hard to find the ultimate happiness; we put so much effort into trying to be richer, happier, prettier… It's when we really know that we could loose it all in less than 3 seconds that we appreciate happiness in its simplest form.
A communication professional, Lamia was also the Art Commentator on CBC French radio live morning show. She has written many articles for the media, has had leading roles in plays, was a guest speaker at several conferences and has mc-ed many events.
Lamia is Lebanese, Québecoise, Canadian and speaks four languages. She lived in Québec city, Ottawa, Toronto and Beirut. She now lives in Montreal where she has launched the group Libanais de Montréal – Sirop d'arabe, the biggest of its kind in Canada.
A strong-minded woman with a big heart, her life experiences gave her a unique flair. War, exile, divorce, death, she fought back with courage, humour and love. Today she is a self employed Public Relations Consultant in Montreal where she is raising her daughter.